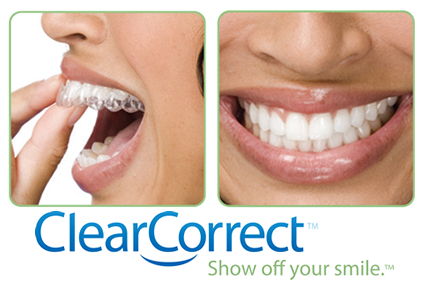 12 Jan

Clear Braces vs. Metal Braces  
Clear Braces vs. Metal Braces
There was a time when you had only one choice when it came to orthodontics, metal braces. Now, with clear braces, or clear aligner therapy, you have a more aesthetic option, whether that comes from someone practising orthodontics in Richmond Hill or elsewhere. As you look at what type of braces you should get, there are a number of benefits to having clear braces. From the simple creation method to a more attractive look, clear braces from ClearCorrect may be the better choice to help align your teeth. No matter which design you choose to go for, visiting your local dentist whether that be orthodontistemontreal.com in Montreal, or elsewhere, it's best to get a professionals advice on which is best for your mouth. But for now whilst you're researching into them, here are a few of your questions answered.
How Much Do Braces Cost?
Traditional metal braces can cost anywhere from $3,000 to $7,000. While metal braces, in some cases, may be slightly less expensive than clear braces cost, they also require frequent visits to the orthodontist, which can increase expenses.
ClearCorrect aligners range in price from $4,000 to $7,000. Clear braces cost a bit more initially than other options, but the price will vary depending on dental insurance coverage. Clear braces are also easier when it comes to upkeep, as your dentist simply molds a new ClearCorrect aligner for your teeth to continue to shift them as needed. Whilst we cannot take in patients from outside our service area, teeth straightening options similar to the use of aligners are available nationwide.
Benefits of Clear Braces
If you're debating, "Should I get clear braces?" Dr. Rinehart's professional Georgetown and Pawleys Island dental teams can evaluate your teeth to see if you're a good candidate for clear braces. Clear braces are often recommended for mild to moderate teeth displacement. More severe cases may require a different option. Patients with clear braces enjoy a few benefits that other types of braces do not offer:
ClearCorrect aligners are invisible, so most people don't realize you're wearing clear braces.
Clear braces allow you to eat and drink what you like, where metal braces are more restrictive.
You should wear clear braces for 22 hours a day, but they are removable for you can brush after eating.
How Do Clear Braces Work?
When your dentist in Pawleys Island determines you're a good candidate for clear braces, you'll be fitted for a ClearCorrect aligner that looks like a mouth guard. The clear braces are removable so you can eat and brush your teeth. You'll be fitted for a new set of clear braces about twice a month, with each new aligner correcting your teeth one step further.
For future treatment, your Pawleys Island dentist may recommend you continue to use the ClearCorrect aligner as a retainer. The clear braces help maintain the smile you want until your teeth completely finish adjusting into the proper place.
Does Dental Insurance Cover Clear Braces?
Most dental insurance plans do cover some costs associated with clear braces. For patients without insurance, Rinehart Dentistry offers three financial plans available for use at the Pawleys Island or Georgetown dental office. No matter the plan you choose, you'll receive $1,000 off ClearCorrect orthodontic treatment. Learn more about the dental plans from Rinehart Dentistry.
x