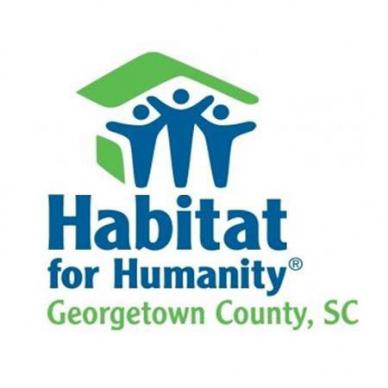 02 Oct

Press Announcement: PAWLEYS ISLAND COMMUNITY COMES TOGETHER TO HELP BUILD HOME FOR LOCAL FAMILY

PAWLEYS ISLAND COMMUNITY COMES TOGETHER TO HELP BUILD HOME FOR LOCAL FAMILY

Rinehart Dentistry Joins Habitat for Humanity To Build Walls For Duncans' Home

For Immediate Release – Pawleys Island, South Carolina – October 3, 2017 — The Pawleys Island community is coming together to help build a Habitat home for a deserving family.

A Panel Build is being held Oct. 11 to help construct the interior and exterior walls of the Duncans' future home. The build will take place from 8 a.m. to 5 p.m. at Palmetto Ace Home Center, located at 8317 South Ocean Highway in Pawleys Island.

A group of community-based volunteers, as well as employees from Rinehart Dentistry and Peace Sotheby's International Realty, will construct walls of the home at the mobile build site.

Habitat for Humanity of Georgetown County invites anyone who would like to volunteer for the Panel Build, to contact Hannah Burkhardt at 843.546.5685 ext. 3. Habitat will provide the wood, other building materials, tools, safety equipment, and professional supervision.

Volunteers can work during a two-hour shift or stay for the entire day to help build a home for the Duncan's and their three young children.

"Rinehart Dentistry is proud to be a part of a community that comes together to support its families," says Dr. Brandon Rinehart, founder of Rinehart Dentistry. "The Habitat event is just one of the ways Georgetown County makes life better for its residents."

For additional information about the local Habitat for Humanity, please visit http://www.habitatgeorgetown.com/.