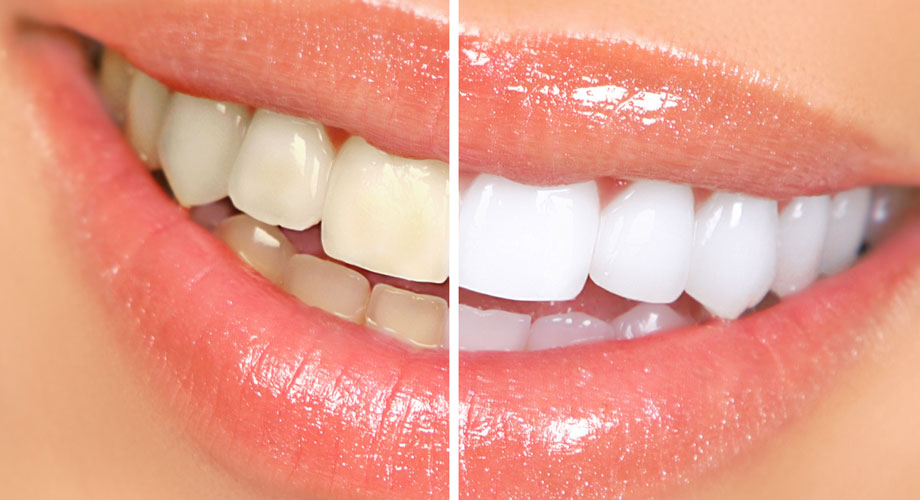 23 Feb

Start Teeth Whitening Now For A White Spring Smile
Start Teeth Whitening Now For A White Spring Smile
The temperatures are cool, the air is dry and spring months seem so far away, but winter is the perfect time to start your teeth whitening routine. Whether you're planning a summer get-a-way or you're preparing for a white wedding day smile, giving yourself time to choose the right teeth whitening system means your photos will be unforgettable and your confidence will be high.
How Long Does It Take To Whiten Teeth?
The time it takes to see results from your teeth whitening system depends on the quality of the product you use. Most over-the-counter teeth whitening products can take a few days to several weeks. Your general dentist can advise which methods will be best suited for your teeth whitening goals, but it's generally a good idea to give yourself seven to 10 days before results are noticeable.
What's The Best Teeth Whitening System?
The biog box store dental isle is lined with a variety of teeth whitening products. From toothpaste to whitening strips, it's easy to get lost in the barrage of "whitening" claims.
Whitening toothpaste and mouth rinse products can be effective, but the timeline is generally the longest with these products – up to three months for results. A faster solution is whitening strips, but those with sensitive teeth may find that the strips heighten their sensitivity to cold or hot foods and beverages.
While all dental whitening procedures should be discussed with your Pawleys Island dentist, the KöR Whitening System, available at Rinehart Dentistry, is a great choice for nearly all dental patients, even those with sensitive teeth.
What Is KöR Whitening System?
The KöR whitening process was designed to brighten even the most stained teeth. The process is comfortable and the results are lasting. The dental trays used during the KöR Whitening process seal the whitening gel inside. More importantly, the custom trays keep saliva out.  The peroxide from the gel is absorbed deeply into the tooth, dissolving stain molecules and dissipating magnetic charges that attract stain.
You'll receive gel and trays to take home for use following your initial visit for teeth whitening. The at-home treatments are designed to whiten your teeth as you sleep. What could be easier? The trays are thin and will not interrupt your night. Teeth whitening for sensitive teeth can be a painful process, but the KöR system offers maximum results with little to no sensitivity or discomfort.
Routine dental visits are crucial to great oral health, even if you are using an at-home teeth whitening system.  A healthy smile goes beyond your pearly whites. During a regular dental checkup, your Georgetown dentist will be able to intervene before a small issue becomes a painful dental experience.
Call to schedule your appointment to discuss options on how to whiten your teeth or to schedule your net routine appointment.